Funkmaster Flex Releases Another Rant Towards Jay Z
---
( 4UMF NEWS ) Funkmaster Flex Releases Another Rant Towards Jay Z:
For all who thought that Funk Flex went in on the Hot 97 rant throwing shots at Hov was something, wait until you hear this one.
New York's number one Hip Hop DJ gives the public a part deux to his verbal assault towards Jay-Z. He goes into the cause of this rift between the two, how Jay needs to recognize HIS artist J. Cole's stellar new project, and calls the Roc dynasty general "a commercial, corporate rapper that drops a little catch phrase every three months." Flex drops this in such a relaxed tone, but it's just the calm before the storm.
Related articles
40/40 Club, Brooklyn, Cam'ron, Disc jockey, Funkmaster Flex, Funkmaster Flex Releases Another Rant Towards Jay Z, Hannibal Buress, Jay-Z, Sean Combs, The Diplomats, WQHT
Most Commented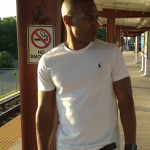 Sponsors