Funkmaster Flex Releasing Untold Biggie Stories
---
( 4UMF NEWS ) Funkmaster Flex Releasing Untold Biggie Stories:
Iconic hip hop pioneer Funkmaster Flex is known for possessing a wealth of knowledge about the industry. Having worked closely with the late Notorious B.I.G. before his passing, Flex is ready to share his experiences with the world through a book of untold stories about the rapper.
According to Complex, Flex is partnering with Simon & Schuster and Pulitzer Prize-winning journalist Karen Hunter — who is best known for co-authoring best-selling books with Queen Latifah, Rev. Al Sharpton, LL Cool J and Wendy Williams — to teach hip hop fans about the inner workings of the industry through his close experiences with Biggie.
Flex was very instrumental in the early stages of the "Juicy" rapper's career, giving him his first major radio show interview and helping him connect with other then-up-and-coming rap greats like Nas.
Although the book will see Flex share stories about his times with the iconic rapper and his rise to fame, it is not considered a biography.
Related articles
Most Commented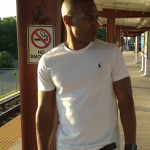 Sponsors