The Game Giving Away Million Dollars
---
( 4UMF NEWS ) The Game Giving Away Million Dollars:
The Game has vowed to give away $1 million of his own money by Christmas to help those in need.
The rapper came up with the plan this morning (Sept. 10) while on tour in Australia, and has since started a new Instagram blog to document his acts of generosity, which he has branded "The Robin Hood Project."
He wrote:
"The other day I posted this pic of an African child I met in Australia playing outside the grocery store. His story of his families hardships & struggles to get away from the terror they left behind touched me so I gave him what I had on me… Which was an Australian $20 bill."
"As the days passed, I thought about him over & over & over & the only thing that bothered me about that night was that I didn't have more on me to give him at that time. For some reason I just didn't bring more money from the hotel. Since I can't shake that feeling… I have decided to give $1,000,000 to people I come in contact with around the world everyday until Christmas. Don't even know if thats possible but I've set my heart on trying!!! I've created a new account specifically for those who would like to Follow @therobinhoodproject & support me on this journey."
Related articles
We give the news and nothing but the news! So help us God!!!
Most Commented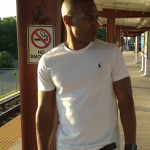 Sponsors