Geno Smith Suffers Broken Jaw In Locker Room Fight
---
( 4UMF NEWS ) Geno Smith Suffers Broken Jaw In Locker Room Fight:
The hapless Jets lost starting quarterback Geno Smith to a locker-room "sucker-punch" Tuesday by teammate IK Enemkpali over a measly $600 debt, sources told The Post.
Smith's jaw was fractured in two places — and he'll be out for six to 10 weeks — by the blind-side punch inside the team's training-camp in Florham Park, N.J., sources said.
Head coach Todd Bowles said Smith will need surgery after getting "cold-cocked, sucker-punched, whatever you want to call it" by reserve linebacker Enemkpali, who was cut from the team immediately after the punch-out.
Sources said Enemkpali was furious at the star quarterback for failing to reimburse the $600 that Enemkpali shelled out for airline tickets and limos for Smith to attend a July 11 football camp for kids that the fiery linebacker sponsored in his hometown of Pflugerville, Texas.
Smith backed out days before the charity event, following the death of his brother's best friend in a motorcycle crash, sources said.
Enemkpali gave Smith the silent treatment when the Jets reported to training camp on July 29, and Smith agreed to pay him back when he found out why, sources said.
But Smith, who was set to make $1.7 million plus bonuses this year, never paid the money back and the players got into a heated argument that ended with the devastating punch, sources said.
Smith, who was knocked to the floor, got up and told Enemkpali, "I'm not doing this here," then walked away, sources said.
Asked about the reason for the attack during an afternoon news conference, Jets coach Bowles said that "the whole thing is childish."
"It was tit-for-tat, he said-she said, high school stuff that they could've been handled better than they handled," Bowles said.
Smith is in the third year of a four-year, $5 million contract. Enemkpali, meanwhile, lost $510,000 in salary he was set to earn.
"Geno Smith" trended on Twitter as news of his injury spread, with a many bitterly bidding him good riddance.
"Enempkali punching Geno Smith in the face was the best thing that could've happened to the Jets. They might win a few games now. @nyjets, "@MarkFPenguin wrote.
"Gonna sound like a jerk, Geno Smith being out and Ryan Fitzpatrick starting is the best thing for the Jets," @justinhartling tweeted.
The satirical Web site "Sports Pickle" also wrote that Smith's broken jaw would leave him "sidelined for 18 to 30 interceptions."
Following his attack, Smith posted a scowling selfie shot in the driver's seat of an SUV — and showing significant swelling to the right side of his face along with the message, "ILL BE BACK!"
Most Commented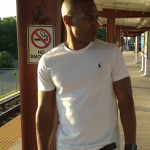 Sponsors