George Clooney's Jealous Wife
---
( 4UMF NEWS )George Clooney's Jealous Wife:
High-flying human-rights lawyer, Amal Clooney, should hardly have a spare second to visit her husband's movie shoots. But in the past few weeks, the career woman has barely left George's side while as he's shooting as George and his old pal Julia wasted no time reacquainting themselves on their New York set.
Woman's Day has learned that even someone as powerful as Amal, 38, suffers from jealousy insecurities!
Insiders have noted there's a spark between George, 53, and Julia, 47, with one source saying, "They have lots of in jokes. It's obvious they go way back."
Their chemistry has not gone unnoticed by Amal, who married long-time bachelor George after a whirlwind romance in October last year.
"Amal isn't used to seeing George so comfortable around another woman – and it's not just any woman, it's Julia Roberts!" says a source close to Amal.
"She may be married to George, but two years seems to be his time limit for most relationships – and they're approaching that mark. She's feeling very vulnerable."
It seems that Amal's presence has rubbed up some of George's cast and crew the wrong way too!
"She doesn't seem to realize she's being disruptive. No-one would complain to George, but he's a pro and knows they can't just stop filming because Amal drops by and wants to hang out," says an insider. "She always looks sexy and turns on the PDA, making sure Julia can see her."
A source close to George reveals Amal made Julia a banned topic.
"George asked her if she was jealous and she had to admit he was right," says a source.
For London-based Amal, moving to New York while her husband worked was supposed to be a special event in their relationship, but now it's turned sour.
"Her heart sank when she realized it would mean he was spending time with Julia," adds the insider. "Now she can't wait for filming to end."
Most Commented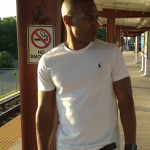 Sponsors