Giants Player Let Go After Beats By Dre Headphones Fight
---
( 4UMF NEWS ) Giants Player Let Go After Beats By Dre Headphones Fight:
This decision ultimately turned out to be a clear-cut case of less is Moore for the Giants. Disappointing defensive end Damontre Moore, who had yet to live up to the promise of becoming the Giants' next great pass rusher, was released by the team on Friday for "discipline-related reasons," according to a team source.
Sources confirmed that Moore was released after he got into a fight with defensive tackle Cullen Jenkins on Thursday, over blue Beats By Dre headphones, as first reported by the NFL Network. Odell Beckham Jr. was distributing the headphones as a gift, according to sources, and several veterans — including Jenkins — tried to grab multiple pairs.
At the start of the media access period Thursday, Jenkins was seen leaving the locker room with several pairs.
Giants GM Jerry Reese, in a release announcing the roster move, said only, "We made the move today in the interest of both parties," without elaboration. Tom Coughlin made no mention of Moore during his media briefing in the morning before practice — in which Moore was not a participant — and the head coach was not made available again after the announcement.
According to a team source, though, Moore's situation had been getting worse for some time. He had been fined "many times" this season for disciplinary reasons, said the source, who added "This wasn't the first time" he had an altercation with a teammate. The incident with the headphones appeared to just be the final straw.
It didn't help his case that he hadn't been developing as expected on the field either. Moore, the Giants' third-round draft pick (81st overall) in the 2013 draft out of Texas A&M, totaled 8.5 sacks in 42 games over three seasons, including three this year.
Moore, 23, also was benched by Coughlin for the Dallas game on Oct. 25, one week after the lineman committed an inexcusable penalty for roughing the passer for a late hit on quarterback Sam Bradford in a Monday night loss to the Eagles, drawing a $20,000 fine. He also was fined $10k for a hit on Titans quarterback Zach Mettenberger last season.
"Honestly, I think it was just part of me just having poor football IQ, and not (being) aware of the rules of dumping (Bradford)," Moore said earlier this season. "Because I dumped him, honestly, I was just trying to make a play and be a high-energy guy. I'm going out there, and I'm trying to run from sideline to sideline and just hit somebody as hard as I can. There's no excuse."
In the five games since the Dallas benching, Moore has registered zero sacks, although he did have a season-high six tackles (four solo) Sunday against the Jets.
Moore's three sacks also represented 20 percent of the Giants' total of 15 for the year, which ranks ahead of only Atlanta (13) in the 32-team NFL.
Most Commented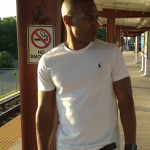 Sponsors