Gloria Govan Accused Of Cheating On Matt Barnes
---
( 4UMF NEWS ) Gloria Govan Accused Of Cheating On Matt Barnes:
Gloria Govan is being accused of stepping outside of her marriage to Matt Barnes with a bodyguard. The "Basketball Wives L.A" star recently partied at Dallas, Texas' Thrive nightclub and was photographed smooching a burly man in black on the lips.
Gossip rag MediaTakeOut reported Govans' alleged infidelity this way: "MediaTakeOut.com learned that Gloria Govan was in Dallas, Texas one week ago, attending an event with her bodyguard. And a photographer snapped a photo of the two of them KISSING ON THE LIPS!!! Gloria is currently married to NBA player Matt Barnes from the Los Angeles Clippers. Not sure what he thinks about it . . ."
The photograph which does look quite incriminating, shows the reality star kissing the man with her eyes closed.
After the photo was released the starlet released a statement to BOSSIP. She did not deny that the lip lock occurred, but instead shrugged off the photo. "The thirst for attention is real; I'm not playing into it," said Govan.
Back in 2011 Gloria's then fiancé Matt Barnes released a statement confirming that he and Govan split due to an ongoing affair with a "former friend."
"In May, Gloria and I decided to separate and in the best interest of her career, I foolishly agreed to portray that we were still together for the upcoming season of her show on VH1," said Barnes.
"As recently as August we decided to revisit a joint statement of our separation, but Gloria asked to delay making our separation public for the interest of her show. It is ironic now how Gloria is trying to manipulate the professional relationship between Eva Longoria and myself as the sole reason for our separation, when she knows we split up in May.
"The reason I broke my silence and released the separation statement a month ago, was due to her ongoing affair with a former friend of mine. Again, I wish her nothing but the best and I will continue to keep our children as my first priority," he added.
The two later reconciled and tied the knot in a shotgun Vegas wedding in 2012 before having a lavish ceremony in 2013.
Barnes is currently sticking by Govan's side despite the cheating rumors and released a not so cryptic photo on Instagram addressing the situation.
Related articles
Most Commented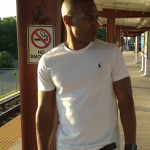 Sponsors