GM Recalls Another 2.4 Million Vehicles
---
( 4UMF NEWS ) GM Recalls Another 2.4 Million Vehicles:
General Motors issued four new recalls on Tuesday, bringing its total for the year to 13.5 million vehicles, already the most in the company's history.
The recalls — including 2.4 million cars, trucks and sport utility vehicles involved in Tuesday's actions — represent an extraordinary about-face for the nation's largest automaker. Since February, G.M. has been under intense pressure from federal officials, safety advocates and consumers for its decade-long failure to fix cars with a defective ignition switch that G.M. has linked to 13 deaths.
In response, it has made broad changes to its safety practices and more aggressively identified problems. Its mounting tally of safety actions has already far surpassed the 758,000 vehicles that the company recalled in the United States last year, and it is more than four times the nearly 2.8 million vehicles it sold domestically last year. At any given time, about 250 million cars are registered in America.
But the newly aggressive approach to safety has not mollified some of G.M.'s toughest critics.
"They are doing damage control and reacting to the outrage over their history of concealing safety issues," Senator Richard Blumenthal, a Democrat from Connecticut, said in an interview on Tuesday.
Last week, the Transportation Department hit G.M. with a $35 million penalty, the maximum allowed under law, and imposed oversight of the automaker's safety practices for neglecting to inform government officials of the ignition-switch defect in a timely manner.
And with more state and federal investigations underway, the automaker desperately needs to demonstrate that it is taking vehicle safety more seriously than in the past.
G.M.'s chief executive, Mary T. Barra, said during congressional hearings in April that the company was intent on swiftly rooting out problems with its vehicles and repairing them.
"All of our G.M. employees and I are determined to set a new standard," Ms. Barra said.
G.M. has named the company's first vice president in charge of global vehicle safety, Jeff Boyer. It has also added 35 product investigators to examine warranty claims and other data for vehicle defects that might not have been detected before.
So far this year, the company has issued 29 safety recalls in the United States, including the four announced on Tuesday, covering dozens of models and a wide range of defective parts.
It has been a humbling experience for a company that has promoted its overall improvements since going bankrupt and receiving a $49.5 billion federal bailout in 2009.
Related articles
Most Commented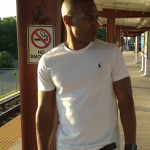 Sponsors