Golfer Fires Caddie In Middle Of Round
---
( 4UMF NEWS ) Golfer Fires Caddie In Middle Of Round:
A 20-year-old LPGA Tour golfer took the almost unprecedented step of firing her caddie in the middle of her round at the U.S. Women's Open on Saturday.
Jessica Korda then promptly drafted her boyfriend, himself a professional golfer, to be her caddie for the rest of the round.
The drama in the third round of the U.S. Women's Open brought national news attention to the tournament at Sebonack Golf Club on Long Island, New York.
She promptly hired her boyfriend, Johnny DelPrete to take over Caddying duties. He had been watching from the stands
Her decision to send off Jason Gilroyed - a seasoned caddie who has worked for Korda for the past year - was widely criticized by golf observers.
Korda, though, said she she needed a change after shooting a mediocre 5-over 40 on the first nine holes.
'We had a couple of disagreements here and there, and I wasn't in the right state of mind,' Korda said after the round.
She looked to her boyfriend Johnny DelPrete - who was following her in the gallery - and said 'Johnny, grab the bag, let's go.'
Amazingly, the change seemed to work for Korda, she finished the day with a 4-over 76 and is tied for sixth place, 11 shots behind Park. Korda said she didn't take the dismissal lightly.
'I care about Jason a lot. He is a great guy,' she said.
'That's just how it happens sometimes in life. That was one of those things today that it just unfolded. It was very hard for me to do. I'm not that type of person to take these things really easily.'
Most Commented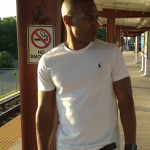 Sponsors