Good Times Actor Ben Powers Died
---
(4UMF NEWS)Good Times Actor Ben Powers Died:
Ben Powers, best known for his role on Good Times, has died at age 64. As noted by the Hollywood Reporter, his family announced the death via an online obituary.
He passed away April 6 in New Bedford Mass., and is survived by his mother and two sisters, along with several nieces, and nephews. The cause of death was not released.
Powers was an actor, comedian, and musician, beginning his career at the Trinity Repertory Theatre in Providence, R.I. He was later discovered by a talent agent, and would go on to perform at Playboy Clubs in Los Angeles, New York, and Boston, before landing his first television spot on the 1960's series, Rowan & Martin's Laugh-In. He would go on to guest star on shows like Gimme a Break, Laverne & Shirley, Flamingo Road, and The New Odd Couple. Powers joined Good Times in it's last season, as husband to Thelma, played by actress Bern Nadette Stanis.
In reaction to his passing, Stanis wrote on Facebook, "He was a great actor and great friend who is gone too soon. He will be missed by many. Until next lifetime, my friend."
A memorial celebration for Powers is scheduled for May 3, at the First Tabernacle in Providence, R.I.
Most Commented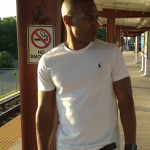 Sponsors