Google Launches Wallet Cards
---
( 4UMF NEWS ) Google Launches Wallet Cards: 
Those who signed up for the new Google Wallet debit card at the end of November are now receiving their cards in the mail, following the Thanksgiving holiday here in the U.S. This MasterCard-powered debit card allows you to link your online Google Wallet balance to a real, plastic card you can use at point-of-sale, at ATMs, or anywhere else a MasterCard is accepted, stateside.
To clarify, we're saying "stateside" because the Google Wallet debit card has a magstripe on the back – not the EMV technology which would allow the card to work in other countries where magstripe cards have been largely replaced by the more secure, EMV chip-based payment cards instead. Additionally, Google specifies in black-and-white terms that the Card cannot be used outside the U.S.
Perhaps the more disappointing reveal, however, is in how the card works. A year ago, leaks revealed that Google was working on a universal payment card that could take the place of any plastic credit or debit cards you carried in your wallet with a single card where you could control the source of funding on the fly, from directly within the Wallet mobile app.
Those plans were sadly scrapped ahead of this year's Google I/O, leaving this new Google Wallet card as a watered-down version of that earlier vision. (A vision which a startup called Coin has picked up and run with, we should point out.)
Today, the Google Wallet Card is funded with your Google Wallet balance, meaning you have to you have to first link a traditional funding source to your Google Wallet account, like a bank account, credit card or debit card you already have, then transfer money into Google Wallet itself.
Related articles
Most Commented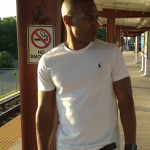 Sponsors