Grandmother Wakes From Coma Just Before Life Support Was Cut Off
---
( 4UMF NEWS ) Grandmother Wakes From Coma Just Before Life Support Was Cut Off:
It was a Christmas miracle. On December 22, just four hours before her family planned to pull her off of life support, Teri Roberts woke from her 12-day spiraling coma.
At first, Roberts' family thought she had the flu, but the bacterial infection quickly spiraled out of control, with her body sacrificing all four limbs in an attempt to save her organs from streptococcal toxic shock syndrome. Although she woke up, doctors will still need to amputate.
Her son, Ryan, remembers the call from his father. "He said, 'mom woke up,'" Ryan recalled. "'She doesn't want to be with Andrea yet and she doesn't care if they cut off her hands and her feet.'"
Andrea Kruger was Roberts' 33-year-old daughter who was murdered in 2013.
The Roberts family has since set up a fundraising page to help pay medical bills and to fund prosthetics. They have reached $17,000 of their $25,000 goal.
Amputation, bacteria, Christmas, Disease, Grandmother Wakes From Coma Just Before Life Support Was Cut Off, Infection, Ionizing radiation, Necrotizing fasciitis, Streptococcus pyogenes, Toronto, Toxic shock syndrome
Most Commented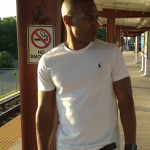 Sponsors