Gucci Mane Tells Judge Bitch I Might Be Guilty
---

( 4UMF NEWS ) Gucci Mane Tells Judge Bitch I Might Be Guilty:
Judge asks Gucci Mane if he's guilty and he replies to her Gucci Mane tells judge bitch I might be.
Is he crazy??? Check out FOX NEWS THEY SAYING IT!
Related articles
We give the news and nothing but the news! So help us God!!!
Most Commented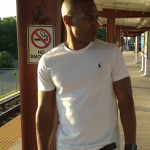 Sponsors