Gucci Mane To Be Released In September
---
( 4UMF NEWS ) Gucci Mane To Be Released In September:
Despite the many albums and mixtapes he's released the past couple years, Gucci Mane is currently locked up at the United States Penitentiary in Terre Haute, Ind. resulting from a possession of a firearm charge.
But come September, all of that will change. We've heard different release dates before but this one is official:
We can expect new music from Gucci as well as a movie upon his release...
Most Commented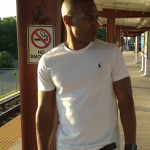 Sponsors