---
( 4UMF NEWS ) Gunman Hijacks City Bus:
A gunman hijacked a Texas city bus and led cops on a 30-mile high speed chase before shooting himself dead, police said.
The man, who has not yet been named, boarded the bus in Austin at 4:30 p.m. on Saturday - and immediately ordered the driver and his two passengers to leave.
He drove off, but was spotted by officers who began a pursuit.
Squad cars following the bus tried to get the driver to pull over, even putting down road spikes to deflate the tires.
The hijacker eventually pulled into an auto parts store parking lot. But, as police surrounded the vehicle, a gunshot rang out - and police soon found he had killed himself.
Capital Metro spokesman Dan Dawson told the Austin American-Statesman that bus drivers were trained to deal with difficult situations.
Most Commented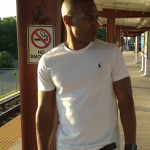 Sponsors