Hacker Publishes Jay-Z's Financial Details
---
( 4UMF NEWS ) Hacker Publishes Jay-Z's Financial Details:
Eleven bigs in entertainment and politics — including Jay-Z and Beyoncé, Hillary Clinton and Attorney General Eric Holder — have had financial details or sensitive material hacked and published on a website.
The hack job — which also victimized the likes of Kim Kardashian Paris Hilton, Mel Gibson, Ashton Kutcher, Vice President Biden and FBI Director Robert Mueller — has sparked an investigation by the LAPD, whose chief, Charlie Beck, was also had, TMZ.com reported Monday.
The FBI is also aware of the hacker's handiwork and the website that received the sensitive material, a spokesman told the Daily News but would not confirm or deny that the agency is investigating the hacking.
The information on the celebs and power brokers included social security numbers, mortgage accounts, credit cards and bank accounts, and car loans.
The hacker was not able to seize as much info on Biden and Clinton, the former Secretary of State and oft-speculated contender for the Democratic nomination for President in 2016.
Some of the pages posted by site included embarrassing pics of the celebs and political heavyweights. The site, which had an internet suffix originally from the Soviet Union, was still online Monday afternoon.
Most Commented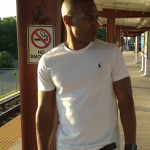 Sponsors