---
( 4UMF NEWS ) Hal Douglas Dead:
Hal Douglas, a voice-over artist who narrated thousands of movie trailers in a gravelly baritone heard by "audiences everywhere," as he might have put it, "thrilled by images never before seen ... until now!," died on Friday at his home in Lovettsville, Va. He was 89.
The cause was complications of pancreatic cancer, his daughter, Sarah Douglas, said.
Mr. Douglas was known for a generation in the voice-over industry as one of the top two or three go-to talents, along with Don LaFontaine, the most prolific, who died in 2008, and Don Morrow, the voice of the "Titanic" trailer.
His dramatic range, from Olympian-thunderous to comic-goofy, suited him for trailers for movies as diverse as "Philadelphia," "Forrest Gump," "Coneheads," "Meet the Parents" and "Lethal Weapon." ("Under 17 not admitted without a parent.")
The flexibility of his voice, and the longevity of his career — he worked steadily until two years ago — made him a "one name" phenomenon in Hollywood, said Marice Tobias, a consultant and voice coach to many A-list actors. "When you go past superstar status, you reach icon status in this business, where people know you by one name only," she said. "That was Hal."
Mr. Douglas, who never lived in Hollywood, preferring to work from studios in New York, took a more relaxed view of his work. "I'm not outstanding in any way," he told The New York Times in 2009. "It's a craft that you learn, like making a good pair of shoes. And I just consider myself a good shoemaker."
Related articles
Most Commented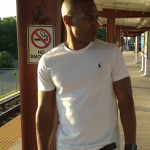 Sponsors