Happy Birthday Beyonce Turns 32
---
( 4UMF NEWS ) Happy Birthday Beyonce Turns 32:
For Queen Bey, every year just gets better and better. On Sept. 4, Beyonce turned 32 and to celebrate, we're looking back at the top five moments of her year!
Happy Birthday, Beyonce! It has been such a successful year for the 32-year-old artist, wife and adoring mother!
Happy Birthday Beyonce: Top 5 Moments Of Her Year
Beyonce's extremely hot Super Bowl performance wasn't the only show-stopping thing she did this year — actually, it was one of many! Here's five (of many) great accomplishments from Beyonce's year at 31.
1. The queen Bey showed off her gorgeous (and flawless curves) when she became the face for H&M's summer campaign, where she showed off her great body in all their bikinis! She also debuted a new song as the theme of her campaign, "Standing on the Sun."
2. Bey was announced to headline 2013′s Made in America festival, one of the biggest musical events of the year that her hubby Jay Z created.
3. 2013 was yet another successful year in music for Jay's wife with the release of "Standing on the Sun," "Grown Woman," and the controversial hit, "Bow Down." Beyonce also went on a 22-stop tour, called "The Mrs. Carter Show."
4. We know Beyonce's hair is not something to take lightly — no matter what look she tries, she always pulls it off. She went blonde for her world tour promos in February, then chopped off her locks for a pixie cut in August!
5. The thing we loved the most about Beyonce's year was her emotional HBO documentary, Life is but a Dream where she gave the world an inside look of her life as a performer, a wife, and a new mother — and we peeked at her beautiful daughter Blue Ivy. It came on the heels of an interview on Oprah's Next Chapter where she revealed that after the Mrs. Carter tour was up, she and Jay would begin trying for baby number two.
Over all, Beyonce had quite the successful year. Here's to another great year, Bey!
Related articles
Most Commented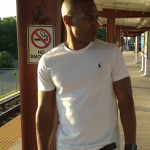 Sponsors