Harvey Weinstein Charged With Rape
---
( 4UMF NEWS ) Harvey Weinstein Charged With Rape:
A smiling, handcuffed Harvey Weinstein left a Manhattan police precinct en route to court Friday morning after being charged with rape, criminal sex act and other sex crimes connected to cases involving two separate women.
The official charges came about an hour after the disgraced ex-Hollywood mogul surrendered at the Manhattan precinct, capping a months-long saga that saw dozens of women come forward with accusations against the film mogul that spanned four decades and at least three continents.
Weinstein is also charged with sex abuse and sexual misconduct in the case involving the two women, whom the NYPD did not identify. Several sources familiar with the investigation tell News 4 the rape charges stem from a complaint from a woman previously not named publicly. The sex abuse charges stem from a complaint from actress Lucia Evans, who has gone public.
Sources tell News 4 there is no indictment yet, but it is expected to come in the next week or two.
His attorney, Benjamin Brafman, previously has declined comment. Weinstein has said repeatedly, through his lawyers, that he never had nonconsensual sex.
Earlier Friday, News 4 captured clear cellphone video of cops and law enforcement officials surrounding a black SUV as Weinstein, wearing a black blazer and blue sweater, stepped slowly out of the back right passenger side and into the media swarm.
Holding two books -- "Elia Kazan: A Biography"and "Something Wonderful: Rodgers and Hammerstein's Broadway Revolution" in his right hand, Weinstein walked quickly into Manhattan's First Precinct along with several attorneys as crowds, including some of his accusers, lined the street.
Weinstein was processed, including having his fingerprints and photo taken, and issued an arrest number. He left the precinct in handcuffs less than 90 minutes after his arrival and headed to criminal court at 100 Centre St., where two detectives led the still cuffed Weinstein inside for arraignment.
After his court appearance, Weinstein is expected to walk out of court on $1 million bail, with an ankle bracelet, sources say.
"The NYPD thanks these brave survivors for their courage to come forward and seek justice," the NYPD said in a statement announcing the charges.
The case marks the first criminal charge against the film producer since scores of women began coming forward to accuse him of harassment or assault, triggering a cascade of accusations against media and entertainment figures that has become known as the #MeToo movement.
Weinstein's accusers included some of the biggest names in Hollywood. Several actresses and models accused him of criminal sexual assaults, including film actress Rose McGowan, who said Weinstein raped her in 1997 in Utah, "Sopranos" actress Annabella Sciorra, who said he raped her in her New York apartment in 1992, and the Norwegian actress Natassia Malthe, who said he attacked her in a London hotel room in 2008. Another aspiring actress, Mimi Haleyi, said Weinstein forcibly performed oral sex on her in his New York apartment in 2006.
Most Commented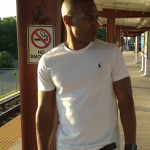 Sponsors