Harvey Weinstein Turns Himself In
( 4UMF NEWS ) Harvey Weinstein Turns Himself In:
Disgraced Hollywood mogul Harvey Weinstein turned himself to New York authorities Friday to face sex assault charges in connection with attacks on at least two women.
A horde of at least 100 media — some on ladders — watched the former Weinstein Company co-founder arrive with his lawyer at the NYPD's 1st Precinct in Lower Manhattan to face charges that he preyed on Lucia Evans and at least one other accuser.
Evans told investigators that Weinstein forced her to perform oral sex on him in 2004 in his office, sources said.
The 66-year-old Weinstein, flanked by his lawyer and two detectives, emerged from a grey Toyota Four-runner around 7:25 a.m. to face a scrum of media.
He appeared calm as he made his way through the throng, which was kept behind NYPD barricades.
He was dressed in a Navy blue suit with a light blue sweater over a white shirt and held two books — one titled "Something Wonderful" — and a journal.
Neither Weinstein nor his lawyer said anything as they entered the stationhouse.
"It's an incredible and unexpected moment," said New Yorker writer Ronan Farrow on CNN.
"I am immensely grateful for what they have done."
Evans told The New Yorker she was an incoming college senior trying to break into the film business when she met Weinstein at a nightclub.
The movie mogul invited her to the Miramax office. Soon after she arrived for the daytime meeting, Evans said, Weinstein pulled her head down to his crotch.
"I said, over and over, 'I don't want to do this, stop, don't,' " she told the magazine. "I tried to get away, but maybe I didn't try hard enough. I didn't want to kick him or fight him."
Evans said the hulking Weinstein ultimately "overpowered" her.
"I just sort of gave up," she said.
The Manhattan district attorney's office is expected to bring charges against Weinstein after a months-long probe with the NYPD, sources said.
Because the allegations involve the use of force, the statute of limitations does not apply.
The divorced dad is expected to submit fingerprints before he's arraigned in Manhattan Criminal Court, where prosecutors will ask for $1 million bail and an electronic ankle monitor, sources said.
Weinstein's surrender marks the latest chapter in the stunning downfall of one of Hollywood's most powerful figures.
More than 80 women have accused Weinstein of sexual harassment, assault or rape, including A-list actresses Gwyneth Paltrow, Ashley Judd and Angelina Jolie.
The tide of allegations against the disgraced film producer inspired women across the country to come forward with similar stories of sexual abuse in a wave of stunning revelations known as the #MeToo movement.
Weinstein has denied having nonconsensual sex with any of his accusers.
Source
Most Commented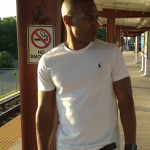 Sponsors