High School Basketball Star Dies After Game
---
( 4UMF NEWS ) High School Basketball Star Dies After Game:
One of the nation's top high school basketball players dropped dead suddenly after a game on Sunday afternoon.
Terrell Coleman, a 6-foot-5 freshman from Miller Grove High School, DeKalb County, Georgia, was ranked as a 4-star and the nation's number 13 overall prospect for 2017.
The 15-year-old had just played in an all-star game at Action Sports Academy and about five minutes later, he passed out and began convulsing on the sidelines. Cause of death is not known.
Coleman was being watched by several large college programs from across the nation.
The Miller Grove community paid tribute to Terrell on Twitter.
Related articles
Most Commented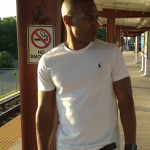 Sponsors