Multiple Deaths Confirmed After High School Shooting
( 4UMF NEWS ) Multiple Deaths Confirmed After High School Shooting:
*** BREAKING NEWS ***
Multiple people are dead after a shooting at a Texas high school Friday, multiple media outlets reported.
Citing unnamed federal and local law enforcement sources, CNN, KHOU and the Houston Chronicle reported multiple fatalities after a gunman, who was later arrested, opened fire at Santa Fe High School in Santa Fe, Texas.
Houston County Sheriff Ed Gonzalez tweeted that one person was in custody and a second person was detained. An injured officer is also being treated, Gonzalez said.
Santa Fe High School Assistant Principal Cris Richardson told ABC13 she couldn't comment on the number of students injured but said she "hoped the worst was over."
"There have been confirmed injuries," the Santa Fe Independent School District said in a statement. "Law enforcement will continue to secure the building and initiate all emergency management protocols to release and move students to another location."
Witnesses fleeing the scene described a shooter opening fire inside a classroom about 8 a.m., as students ran from the school, jumping over fences and fleeing to a nearby carwash, according to KTRK-TV in Houston.
TV aerial footage showed groups of students being herded out of the rear of the school and a sheet believed to be covering a body on the lawn outside. Yellow buses stood at the ready to shuttle students away.
Tyler Turner, a student at the school, told KTRK-TV a few of his friends saw the gunman with what appeared to be a shotgun inside the school and pulled the fire alarm, prompting students out of their classrooms.
Megan Hunter came out of her classroom and followed the rush of students fleeing the school. "I was shaking, my anxiety was bad," she told the news station. "I don't even know what to think."
Students described bloodied students fleeing the school and several stretchers of injured students ferried to ambulances. The incident occurred around 7:40 a.m.
Most Commented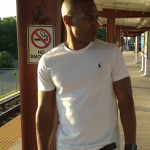 Sponsors