Hillary Clinton Wants Strong Criminal Justice Reform
---
( 4UMF NEWS ) Hillary Clinton Wants Strong Criminal Justice Reform:
In a Wednesday-morning speech at the 18th Annual David N. Dinkins Leadership and Public Policy Forum at Columbia University, presidential hopeful Hillary Clinton is expected to make some strong statements about criminal justice reform.
According to an aide, Clinton will be focusing on an "end to the era of mass incarceration," which is sure to be a point of controversy. The United States of America has five percent of the world's population, but a quarter of the world's prisoners.
Part of the reason this is such an important point for Hillary to make is because Clinton politics are largely responsible for the way criminal justice in the US is currently handled. President Bill Clinton oversaw a crackdown on crime and an increase in penalties that saw the prison population skyrocket. According to The Guardian, Bill Clinton created multiple incentives that resulted in the construction of more prisons, and gave money to states that gave longer sentences without any chance of parole.
"[Clinton] created incentives to individual states to build more prisons, to put more people behind bars and to keep them there for longer. His also presided over the introduction of a federal three-strikes law that brought in long sentences for habitual offenders."
What's more, Hillary Clinton herself was on board with many of these policies, which is what makes her current stance all the more a drastic shift.
Parts of Clinton's new criminal justice policy include body cameras for police departments, an increase in support to mental and drug treatment programs and "alternative punishments for low-level offenders," according to The Huffington Post.
But these aren't just radical suggestions because it's Hillary Clinton who is suggesting them. The US has dealt with constant problems in its criminal justice system for decades, and though it's been discussed broadly for years, it's a problem that has been viewed by many as too large to touch. The fact that many parts of America's justice system have deep financial interests — such as for-profit prisons and private probation companies — makes it an even harder problem to tackle. A system with financial interests embedded in decades of operation will be hard to turn over.
So far, what is known about Clinton's new policies on criminal justice reform are sorely needed. As multiple reports have pointed out, the justice system is not only harsh, but is unfairly biased towards people of color and the poor. John Oliver, host of HBO's Last Week Tonight, ran a segment on municipal violations and how hard even basic tickets can hurt the poor. If a poor person receives even a minor ticket and cannot immediately pay it back, they will often be subjected to staggering fees and eventual jail time. Attorney General Eric Holder gave one example of what a woman who had received two parking tickets had to endure.
"In 2007, one woman received two parking tickets that together totaled $152. To date, she has paid $550 in fines and fees to the city of Ferguson… yet today, she still inexplicably owes Ferguson $541."
"That's more than a thousand dollars for $150 in tickets," Oliver commented.
There has also been a recent push for officers to start wearing body cameras, spurred primarily by repeated deaths of black Americans at the hands of police officers, many of which were suspected to be racially motivated killings. While some police departments have started purchasing and assigning cameras to their officers, there has been heavy resistance as well.
It's natural to remain skeptical of how much Clinton, who has already taken many bold stances on contentious issues, would follow through if given the chance. It's also natural to remain skeptical of how far a currently divided American political system would allow policies like these to proceed even if she earnestly wanted them passed.
However, it is a good step that a powerful presidential candidate like Hillary Clinton would make such an outright statement. Enough attention and focus on the United States' current criminal justice issues could start meaningful change and reform that is desperately needed.
Most Commented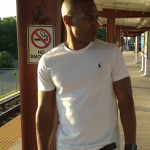 Sponsors