House Votes To Repeal Affordable Care Act
---
( 4UMF NEWS ) House Votes To Repeal Affordable Care Act:
The Republican-led U.S. House of Representatives on Tuesday voted to repeal the Affordable Care Act, a move that President Barack Obama has promised to veto.
The House voted 239-186, largely on party lines, to repeal ObamaCare. All Democrat representatives voted against the measure, along with three Republicans -- Reps. Robert Dold, Ill., John Katko, N.Y., and Bruce Poliquin, Maine.
Should the measure pass, panels would be created to come up with a replacement program.
The repeal is less likely to pass the Senate, which has a smaller Republican majority. Likewise, Obama, in his State of the Union address last month, threatened to veto any measure that threatens to take away families' health insurance.
Obama signed the Affordable Care Act into law in March 2010. The House last repealed the law in May 2013.
Related articles
Barack Obama, Democratic Party (United States), Health law, Heritage Action for America, House Votes To Repeal Affordable Care Act, Patient Protection and Affordable Care Act, Republican Party (United States), United States, United States House of Representatives, United States Senate, White House
Most Commented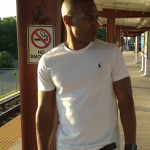 Sponsors