Hulk Hogan Tries To Commit Suicide
---
( 4UMF NEWS ) Hulk Hogan Tries To Commit Suicide:
According to US magazine professional wrestling legend Hulk Hogan tried to take his own life after his reality show was cancelled.
In a Nov. 17 episode of Oprah Winfrey's Where Are They Now? series, the 60-year-old professional wrestler recalled feeling suicidal after his reality show ended — and how his fans helped him realize his life was still worth living.
"Everything kind of went downhill really fast," Hogan said, getting emotional while speaking to the camera. "There was an accident that my son was involved in and a good friend of ours was in the accident with my son. Just the marriage basically crashing an burning."
Related articles
Most Commented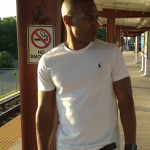 Sponsors