Iggy Azalea's Fancy Number One
---
( 4UMF NEWS ) Iggy Azalea's Fancy Number One:
What a difference a year makes! Iggy Azalea was clowned to death and no one thought she'd be able to have a bonafide hit on her hands but she stuck to her guns, believed in herself and now her song 'Fancy' featuring Charli XCX is officially at the number one spot on the Billboard charts.
Not that I am a fan of hers (because I'm not) but I applaud her for not giving up because none of us should ever throw in the towel. Iggy took to twitter to share her thoughts on snagging the top spot:
Well I'm very pleased, last year seemed impossible to convince anyone in the music business I could break into the top 100. Haha. So let this serve as proof anything is possible & I hope we see more female rappers new and established in the charts. Dope stuff, thanks!
Related articles
Most Commented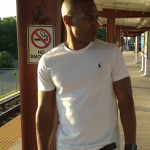 Sponsors