Inmate Posts Blunts And Cognac Photos From Jail
---
( 4UMF NEWS ) Inmate Posts Blunts And Cognac Photos From Jail:
A Canadian jailbird is fighting for his right to party.
Michael Simoneau-Meunier, an inmate at the notorious Bordeaux jail in Montreal, has been posting pictures of himself enjoying cognac and a cigar in his jail cell to Facebook, the Winnipeg Sun reported.
"Xo and blunt living da jail life," he captioned a photo.
Xo is an "extra old" blend of quality brandy and a blunt is a hollowed-out cigar stuffed with weed.
So far, Bordeaux has not commented on the images that appear to be a flagrant violation of their zero tolerance policy for drugs, alcohol or cellphones, according to the tabloid.
Simoneau-Meunier, a 15-time offender, and other inmates have also been uploading shirtless photos and keeping his friends posted on their parole dates.
He is reportedly awaiting a sentence for robbery.
Related articles
Most Commented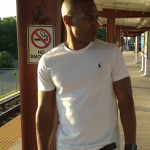 Sponsors