IRS Uses Social Media To Check Up On Taxpayers
---
( 4UMF NEWS ) IRS Uses Social Media To Check Up On Taxpayers:
When taking to social media sites to talk about the minutiae of your day, it's unlikely you've thought of any government agency monitoring your posts.
According to an April 3 report from CBS news affiliate WHPTV, the IRS may have access to your Facebook, Twitter or other social sites.
The IRS utilizes online resources to check into an individual's public records. In the case of the agency pursuing delinquent taxpayers, the IRS may use a search into motor vehicle records, credit reports or titled property.
According to the report, the IRS has a training manual that provides directives on appropriate use of the internet.
Speaking to WHPTV News, individuals were approached and asked their opinions on whether they thought the IRS should be viewing their social media sites.
"Facebook is just for you to have fun, post things about yourself, I don't think it's necessary for the IRS to get into it," believes Jarise Swanson.
"It's supposed to be a social thing for friends and I don't think the IRS is listed as many people's friends," commented Ken Moses.
However, the IRS cannot manipulate or pose under false pretenses in order to gain access to such sites.
With the exception of approved IRS communicators handling related agency media initiatives, IRS employees are not authorized to use social media in an official capacity. Social media encompasses internet forums, blogs, wikis and podcasts.
That means social applications such as Google Groups, Wikipedia, MySpace, Facebook, YouTube, Second Life, Flickr and Twitter are all off limits.
If privacy settings restrict viewership of social media sites to approved "friends" only, then the IRS cannot access personal information, nor can any other individual or government agency. If settings allow for public access, then any person can view your private information.
Most Commented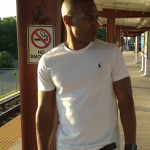 Sponsors