J.Crew Retires First Family Inauguration Outfits
---
( 4UMF NEWS ) J.Crew Retires First Family Inauguration Outfits:
Fashionistas hoping to snatch up the first family's inauguration looks are in for quite the disappointment.
J.Crew is planning to retire two of the buzzed-about pieces Michelle Obama and her daughter Malia wore Monday, including the 14-year-old's $325 bright plum coat.
"The lady day coat that Malia was wearing has been in our line for years, and we'll continue that. But we'll retire the color," the company's creative director, Jenna Lyons, told TODAY. "We won't do the color again, just out of respect for the first family."
The $265 rhinestone-embellished belt Mrs. O creatively wore over her navy Thom Brown coat is also no longer up for grabs.
"That belt was actually a sash. She fashioned it into a belt around the coat," Lyons added. "We won't rerun that. She did her own thing to that, and out of respect, we'll let her have her moment."
J.Crew was behind Michelle's deep purple leather gloves and her aluminum-hued Valentina pumps as well. The $238 heels are now sold out on the site.
While it seems a First Family stamp of approval would cause sales to skyrocket, Lyons said that isn't always the case.
"I think it's difficult to equate it into dollars," she told CNN. "Oftentimes we don't know if she's going to wear [J.Crew] so the item may not be available or might be on sale ... We do see increased awareness."
For President Obama's second inauguration, Lyons said that the always-stylish family pulled the eye-catching pieces on their own.
"As far as we know, they literally ordered online, and they shop like anyone else in America," she told fashion news site WWD. "We found out that morning, just like the rest of the world."
Most Commented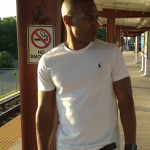 Sponsors