Ja Rule And Ashanti Announce Joint Tour
---
( 4UMF NEWS ) Ja Rule And Ashanti Announce Joint Tour:
In one of the best Throwback Thursday news ever in the history of Throwback Thursdays, Ja Rule has confirmed he's planning a tour and film project with Ashanti.
The Queens native sat with Billboard and discussed how his two plus years behind bars for tax evasion back in 2011 gave him time to reflect on his actions and mature.
"There comes a time when we've all got to grow up. For me that was prison," Ja Rule said. I realized the things I had worked so hard for were slipping away. I had a lot of time to reflect on the things I was doing to contribute to the problems I was having. You can make excuses all day but at the end of the day you have to take a look at the person in the mirror."
Now, the 39 year old is living a more calmer life. As a husband and father of three kids, fans can expect to see the once rowdy rapper in a more chill state when his reality show Follow The Rules premieres on MTV at 10pm, October 26.
However, Ja hasn't given up his love for music. He's still in the studio and putting the finishing touches on his latest project that's been a year in the making.
"What I realized when I was away is I may go crazy if I don't make music. It's very therapeutic for me. So even if I never put out another record ever, I have to make it to keep myself sane. But I am going to put out this double album. With some records you listen and say, 'That brings me right back' and some records you say, 'Hmmm… that's different but I like it.' This is a few records on one album.' "
Most Commented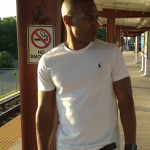 Sponsors