Ja Rule Responds To Leaving Wife
---
( 4UMF NEWS ) Ja Rule Responds To Leaving Wife:
Ja Rule took to Twitter this week to address gay rumors that suggest he left his wife for his male prison cellmate.
The gossip started when the rapper's wife, Aisha Atkins, was quoted as telling MTV Ja Rule was with the man who shared his prison cell .
"He wrote all them love songs and still don't know how to treat a b***h," she was quoted as saying by Cream Bmp Daily blog, which apparently started the rumor . "We spent ten-plus years building our marriage but it only took him two to decide he'd rather suck a d*** than be with his wife... He returned home alright – to get his s*** and leave."
The Queens native, whose real name is Jeffrey Atkins, first quashed the gossip in a tweet Tuesday.
On Wednesday, he denied the gay rumors again by posting a pic with his lady love.
Ja Rule was released from prison in May after serving two consecutive sentences for illegal gun possession and tax evasion. He was in protective custody for at least some of this time because of his celebrity, according to the Associated Press.
The 37-year-old has previously admitted he was not always the best husband to Aisha , whom he married in 2001.
"I think we as a married couple go through what any other married couple goes through, it's just magnified that much more because everything I do is in the media, in the spotlight," he told Hip Hollywood in October. "I'm also a target for fallacious women that, you know, want to not see me and my wife happy. You know? ... She knows me, she knows my heart, she knows I love her. We go through things like any other married couple, but I think at the end of the day, our love and our bond is stronger than any rumors of infidelity."
Related articles
Most Commented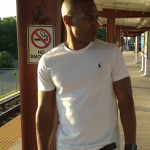 Sponsors