Jabari Parker Out For The Season With Torn ACL
---
( 4UMF NEWS ) Jabari Parker Out For The Season With Torn ACL:
Jabari Parker, one of the brightest young stars in the NBA, has torn his ACL.
The Bucks announced the official diagnosis on the team's website:
Bucks forward Jabari Parker suffered a left knee injury during the third quarter of last night's game in Phoenix. He returned to Milwaukee this afternoon to undergo an MRI that revealed a torn anterior cruciate ligament (ACL) in his left knee. Parker will undergo surgery to repair the injury and is expected to miss the remainder of the 2014-15 season.
ESPN's Marc Stein first revealed the news.
Early in the third quarter of Monday's 96-94 win over the Phoenix Suns, Parker—as he so often does—led the fast break, but his knee buckled as he entered the lane, and he had to be carried off the court.
The rookie out of Duke, drafted second overall by the Milwaukee Bucks in last June's draft, was averaging 12.3 points on 49.0 percent shooting, 5.5 rebounds, 1.7 assists and 1.2 steals per game. One of the most hyped prospects in several years, he had already begun to show glimpses of a bright future and was the front-runner for Rookie of the Year.
His talent was matched by a professionalism and maturity not typically seen in 19-year-olds, and this is a devastating development.
Fortunately, if it's possible to use that word, Parker is still young, and ACL rehab has come a long way even in the last couple of years. We saw with the Bulls' Derrick Rose that returning to full strength can be a lengthy process, but everyone responds to injuries differently.
Either way, Parker's potential remains sky-high, but his ascent will have to be put on hold.
Related articles
Anterior cruciate ligament injury, ESPN, Jabari Parker, Jabari Parker Out For The Season With Torn ACL, Magnetic resonance imaging, Marc Stein (reporter), Milwaukee Bucks, Monday Night Football, National Basketball Association, P. J. Tucker, Phoenix Suns
Most Commented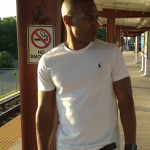 Sponsors