---
( 4UMF NEWS ) Jadakiss In Swaziland:
A lot of good has come out of US rapper Jadakiss' visit to the country years ago.
The international star made the trip into the kingdom in 2011 to perform during the Prince Lindani Benefit Concert held at the Mavuso Trade & Exhibition Centre.
It would seem that the visit had an impact on him because he went on to release a documentary on Swaziland.
In it, he appeals to the world to pay attention to the HIV/AIDS plight the kingdom is faced with.
Although it was released shortly after his brief stay, it has started circulating on YouTube and other cyber networks.
The documentary is in two-fold.
The first half runs for 10 minutes whereas; the second half runs for over nine minutes.
It was recorded from the moment he left the US en-route to Swaziland via South Africa.
Upon his departure, he expresses his excitement on the prospect of visiting Africa and the country for what he terms a good cause in the documentary.
When he touches down on Swazi soil, he and his entourage is welcomed by senior officials from foreign affairs as well as Protocol Officer Promise Msibi.
Thereafter, Jadakiss and his delegation are whisked off to the Summerfield Botanical Gardens where he had been booked to stay.
He expresses his surprise at the beauty of the venue and tells his entourage that he believes it is one of the best hotels in the world.
The documentary also includes snippets of Jadakiss' meeting with His Majesty King Mswati III.
In the documentary, His Majesty expresses his hope that the artist would return to his native land and promote the country and its culture.
Judging from the documentary, Jadakiss seems to have had an awesome time during his stay in the country.
Making his trip back to the US, the rapper almost missed his flight after going on a shopping spree with radio personality T-bo Touch in Sandton.

Source
Related articles
Most Commented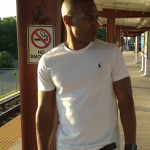 Sponsors