---
( 4UMF NEWS ) Jaguars Unveil New Logo:
After tying for a league-worst 2-14 record in 2012, the Jacksonville Jaguars have taken significant action to try and change the team's image in 2013,starting with the hirings of new head coach Gus Bradley and general manager David Caldwell last month.
Yet when it came to designing an actual new look, the team hardly did much to produce any kind of roar.
During their 2013 State of the Jaguars address - instead of repeated standing ovations, does the audience just make raspberry noises with their armpits? -Jacksonville owner Shad Khan unleashed the team's new primary logo, a sleeker, yet somewhat less fierce looking version of the team's prior one.
Khan said the design represents "a new symbol for a new generation." Or maybe he was doing a one-man reenactment of a Pepsi ad from the 1980s. It's hard to say.
Most Commented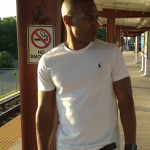 Sponsors