Roberts Call For Dancehall Unity
---
( 4UMF NEWS ) Roberts Call For Dancehall Unity:
CEO of Young Vibez Productions (YVP) Jamie Roberts is concerned about dancehall's 'dry' state.
He believes the genre not only needs a steady flow of songs that appeal to a wider audience, but a return to the days of cooperation between artistes and producers.
"It's pressuring, the music is dry, nothing is going on. We need to look towards the future and take it to a better state," Roberts told the Jamaica Observer.
Roberts, 23, is the son of Shocking Vibes Records founder Patrick Roberts. For two decades, that label was one of the leading sources of dancehall music.
According to Roberts Jnr, dis-unity is a major factor in the dancehall industry's decline.
"If a man has a beef with another artiste, he sometimes refuses to voice on the same 'riddim' as his rival. That needs to stop," he stated.
Part of Roberts' contribution to promoting unity is working with Andrew Blacks of UIM Records and ZJ Wah Wa on a mixtape called Dancehall Update which contains songs from each producer.
"We are not just selecting our productions but we are going through and choosing at least 50 tracks that were done by us and others that have created an impact on the industry," he said.
Roberts also produced a new beat called the Azteca driven by songs like Assassin's Inna Di Ghetto and Popcaan's Dem Wa Fi Know.
Since launching his career in 2006, Roberts
has worked with top acts including Vybz Kartel, Popcaan, Laden, Bugle, Konshens, I Octane, Tommy Lee Sparta, and Richie Spice.
But even with his growing reputation, there are inevitable comparisons with his father who helped groom the careers of Beenie Man, Little Lenny and Little Kirk.
"Picking up from where my father left off is a huge task. He set
Related articles
Most Commented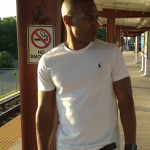 Sponsors