Janice Dickinson Sues Bill Cosby
---
( 4UMF NEWS ) Janice Dickinson Sues Bill Cosby:
Remember when Janice Dickinson came forward to say she was one of the women that Bill Cosby drugged and raped way back in the day? Well, now she is suing him.
If you recall, the supermodel shocked the world when she revealed that the legendary comedian invited her up to his hotel room in Lake Tahoe in 1982, slipped into his colorblock robe, and slipped something in his drink and had his way with her, penetrating both her vagina and anus.
Cosby's people adamantly denied Dickinson's claims. Since the statute of limitations has expired, Dickinson is fighting back in civil court.
She has just filed papers, suing Cosby for defamation and emotional stress. She's seeking an unspecified amount in damages.
So far, Cosby and his people have been silent about the lawsuit.
Most Commented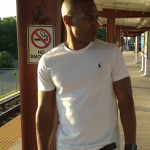 Sponsors