Japans Nikkei Tops 13,000 For First Time Since 2008
---
( 4UMF NEWS ) Japans Nikkei Tops 13,000 For First Time Since 2008:

Japan's stock market jumped on Friday to its highest in almost five years after the central bank unveiled its boldest stimulus measures yet.
The main Nikkei 225 index climbed more than 4% to 13,225.62 in early trade, its highest level since August 2008.
On Thursday, the Bank of Japan said it would double the country's money supply to increase inflation.
Economists believe more than a decade of deflation in Japan has contributed to a stagnant economy.
"The big party we are having in the markets now is, of course, the financials. Banks are getting more money for free, utilities with big investment projects are getting zero cost capital now," said Martin Schulz from Fujitsu Research Institute.
"The big story, and the lasting story, will be the exporters. A weaker yen helps the exporters to earn money with Japanese technology in Asian markets in particular."
The Japanese yen extended losses against the US dollar on Friday.
Monetary easing policies, such as those followed by the central bank, lead to a weaker currency which makes Japanese goods more competitive and boosts foreign profits for exporters.
Shares in Canon rose 4.2%, Nintendo gained 2.7%, Honda Motor added 2.2% and Toyota Motor was up 3.4%.
On Thursday, the Bank of Japan embarked on what some are calling a new era of monetary easing.
It said it would increase its purchase of government bonds by 50tn yen ($520bn; £350bn) annually. Analysts said that was the equivalent of almost 10% of Japan's gross domestic product for the year.
BOJ governor Haruhiko Kuroda defended the size of the stimulus saying the inflation target of 2%, called for by the government, would remain out of reach if the central bank continued its incremental steps.
Most Commented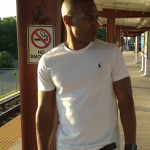 Sponsors