Jay Z Brings The Stars Out For LA Concert
---
( 4UMF NEWS ) Jay Z Brings The Stars Out For LA Concert:
L.A.'s Staples Center tends to attract Hollywood's elite, so when Jay Z comes thru you know it's gonna be a movie. Here, Nicki Minaj, in her colorful garb and purple pumps, gets escorted into Hov's Magna Carter show (If you were her, you'd be getting escorted, too).
See below for more snapshots of Kelly Rowland, a slender looking Amber Rose with hubby Wiz, plus Khloe Kardashian ditching her wedding ring.
Related articles
Most Commented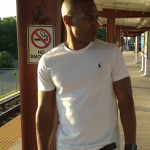 Sponsors