---
( 4UMF NEWS ) Jeezy Plays Santa Clause:
Young Jeezy just made Sony's Amy Pascal smile just a little. He bought out an entire movie theater for a showing of "Annie."
Jeezy went all St. Nick in ATL Tuesday dropping $10,000 on toys for his charity, Street Dreams Foundation. The screening set him back another $2,500, which includes popcorn, sodas and candy.
But wait, there's more. Jeezy took 100 kids to lunch at Gio's Italian restaurant.
Jeezy-Claus has made this an annual event 7 times in a row.
AK-47, Annie (musical), Associated Press, California, District attorney, Mountain View, Newport Beach, Rapping, Shoreline Amphitheatre, Wiz Khalifa, Young Jeezy
Most Commented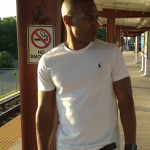 Sponsors