Jennifer Hudson Responds To Critics About Winnie Mandela Role
---
( 4UMF NEWS ) Jennifer Hudson Responds To Critics About Winnie Mandela Role:
In her latest movie role, Oscar award-winning actress Jennifer Hudson plays anti-apartheid crusader and former wife of Nelson Mandela, Winnie Mandela in the film adaption of her life, Winnie Mandela, out this weekend.
When news broke that she would be taking on the iconic activist, critics felt she wasn't the right fit. Hudson wasn't fazed at all, and in a recent interview with Hip-Hollywood, she sat down to discuss what it was like making the film and why it was such a milestone in her career. As for the critics, Hudson refused to let them get the best of her.
The film is in theaters this weekend.
Related articles
Most Commented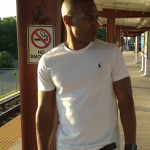 Sponsors