Jermaine Dupri And Father Cover Rolling Out
---
( 4UMF NEWS ) Jermaine Dupri And Father Cover Rolling Out:
Jermaine Dupri & Michael Mauldin a Family Business:
Celebrating So So Def's 20th Anniversary, 2 Decades of Hit Making
Atlanta GA, Feb. 21, 2013/PRWeb - Having worked with some of the biggest names in the entertainment industry, the label that defined Atlanta's music scene, So So Def is preparing to celebrate 20 years of hit making. Rolling out Magazine music editor Todd Williams sits down with music mogul Jermaine Dupri and his father Michael Mauldin to discuss their family business, two decades of musical success and why this anniversary has a lot of different meanings.
Considered a musical genius by many, Jermaine Dupri always envisioned the full potential of his label's success. "My goal was just to have a successful label and in doing this 20th anniversary, I feel like we got to that point," Dupri says. "It was a lot of things that we didn't do, being from the south and from Atlanta and having to learn as we go-but I feel like I accomplished most of [the goals] that I started out from the gate with."
On Saturday, February 23rd, Jermaine Dupri and Michael Mauldin will host the So So Def 20th Anniversary concert at the Fox Theatre in Atlanta. So So Def all-stars such as Da Brat, Lil Jon, Kris Kross and more will be featured during this show; unifying two decades of music success. "[This anniversary] has got a lot of different meanings," Dupri explains. "This concert makes me feel like, 'Yall have to respect me for being able to do this.' If you don't like me or never liked So So Def-- whatever it is that you didn't ever like; if you're a music follower or a hip hop follower, you gotta respect the fact that I put myself in a place where I did something that nobody else can do."
Visit rollingout.com to read the interview in its entirety. Be sure to check out the exclusive photo shoot and video footage with celebrity photographer DeWayne Rogers.
About rolling out Magazine:
Rolling out, the nation's largest free urban weekly, is a digital and print magazine that focuses on the black experience in response to entertainment, politics, fashion, culture, sports and lifestyle points of interest. Headquartered in Atlanta, rolling out is positioned as the voice for the African American experience, using its newspaper as a platform in the marketplace to express urgency for education reform, and to document entrepreneurial endeavors and other relevant issues in the Diaspora. For information on rolling out, please log on to rollingout.com.
Related articles
We give the news and nothing but the news! So help us God!!!
Most Commented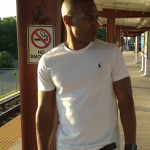 Sponsors