Jerry Heller Sues Dr. Dre And Ice Cube For $110 Million
---
( 4UMF NEWS ) Jerry Heller Sues Dr. Dre And Ice Cube For $110 Million:
Jerry Heller, who worked as an executive with Eazy-E at his Ruthless Records in the 1980s and 1990s and helped N.W.A rise to multi-platinum success, is suing the producers of the Straight Outta Compton film for $110 million, according to TMZ.
Dr. Dre, Ice Cube, the estate of Eazy-E and NBC Universal are among those named in the suit, which claims that Heller was damaged by the false way he was depicted in the film.
Portrayed as "a sleazy manager who took advantage of Eazy-E, Dr. Dre and Ice Cube," the suit claims that Heller was not fired by Eazy-E and did not withhold a $75,000 check from Ice Cube, as was depicted in the film, which grossed more than $161 million at the domestic box office, according to Box Office Mojo.
Heller's suit seeks $75 million in punitive damages, $35 million in compensatory funds and all the profits from the film, whose budget was approximately $28 million.
Most Commented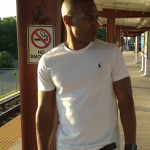 Sponsors