Jessica Alba Makes The Cover Of More Magazine
---
( 4UMF NEWS)Jessica Alba Makes The Cover Of More Magazine:
In addition to being a super-sexy silver screen starlet, Jessica Alba is also the head honcho at the ever-growing Honest Company.
In her May 2015 cover story for More magazine, the "Fantastic Four" actress discusses the way she runs her staff- "I'm straight to the point. I've made people cry. I have to say, 'This isn't personal. This is what needs to get done, and it's just as simple as that. And … we're not crying anymore.' "
Though, Jessica admits sometimes it takes a little extra push to get her team on board- "My [business] partners are men. Whenever I say something that's kind of against their intuition, they go back and talk to their wives. And then their wives usually agree with me. So that's how we get stuff done over here."
Most Commented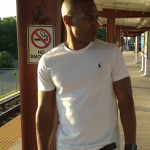 Sponsors