Joan Rivers Insults The Obamas With Gay Slurs
---
( 4UMF NEWS ) Joan Rivers Insults The Obamas With Gay Slurs:
Joan Rivers is known for having a razor sharp tongue, but sometimes even the queen of mean shocks us with the things she says. And that was certainly the case last week when Joan Rivers surprisingly hurled gay and trans slurs in President Obama and Michelle Obama's direction.
According to Huffington Post, Rivers unleashed the shocking comments on camera, ironically, after officiating a gay wedding. When a reporter asked her when she thinks America will have a gay president, Rivers responded, "we already have it with Obama, so let's just calm down."
Rivers then took aim at Michelle and claimed she's a transgender woman.
"You know Michelle is a tranny," Rivers said. When the reporter attempts to clarify, she responds: "A transgender. We all know."
Granted, there's absolutely nothing wrong with being gay or transgender, but we all clearly know that President Obama and his wife are neither of the two. But clearly Rivers is capable of saying anything on camera.
Related articles
Most Commented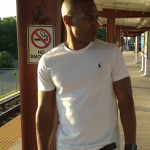 Sponsors