Johnny Manziel Turns Himself In
---
( 4UMF NEWS ) Johnny Manziel Turns Himself In:
Johnny Manziel was booked on Wednesday by Highland Park (Texas) Police, before posting $1,500 bond, and is scheduled to appear in court Thursday morning.
Dallas County criminal court Judge Roberto Canas is scheduled to oversee the arraignment, which is set for 9 a.m. local time. Manziel will likely be mixed among others facing criminal counts and infractions as he answers to the charge handed down by a Dallas County grand jury on April 26.Johnny Manziel is scheduled to stand before a judge Thursday for the first time since the former Cleveland Browns quarterback was indicted on a single misdemeanor domestic violence charge last week.
Messages left for Manziel's lawyers were not immediately returned on Wednesday. These are usual perfunctory affairs, although there could also be a quick conclusion of the case. A deal between Manziel's lawyers and prosecutors could be announced.
A guilty plea could make Manziel eligible for Texas' deferred adjudication process, a diversion program that is offered mostly to first-time offenders. Sentencing is set aside as the offender complies with terms of probation, undergoes counseling and meets other requirements for a set period of time. If the deferred adjudication process is completed successfully, the charge would be dropped.
Manziel will be read the charges and notified of his rights. He will then have an opportunity to enter a plea, which Jim Darnell, one of Manziel's lawyers, said last week would be "not guilty." A "not guilty" plea would lead into Canas setting the date for a pre-trial hearing. Manziel allegedly struck his ex-girlfriend, Colleen Crowley, several times after the two left a Dallas bar on Jan. 30.
At the conclusion of the arraignment, Canas would then lay out the conditions of his release. Crowley already has a protective order against Manziel, although Canas will likely reiterate Manziel must have no contact with her. Canas can also mandate other terms, such as not possessing firearms and limits on travel.
Most Commented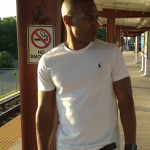 Sponsors