Jon Stewart Perfectly Sums Up Shooting In Charleston
---
( 4UMF NEWS ) Jon Stewart Perfectly Sums Up Shooting In Charleston:
Usually, Jon Stewart is all about the jokes on 'The Daily Show.' But after the tragic shooting and killing of nine innocent black people in Charleston, Stewart had no time for jokes.
Watch as he gives a speaks on cowardly shooting and he also touches on race in America.
Most Commented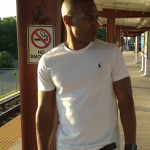 Sponsors