---
( 4UMF NEWS ) Joni Mitchell In A Coma:
The 71-year-old can't make medical decisions for herself, long-time friend Leslie Morris told a court.
And a doctor said Mitchell will be unlikely to attend any court hearings for the next four to six months.
Mitchell's website denied rumours she had fallen into a coma.
A statement said: "Joni is still in the hospital – but she comprehends, she's alert, and she has her full senses.
"A full recovery is expected.
"As we all know, Joni is a strong-willed woman and is nowhere near giving up the fight."
Mitchell, best known for her 1971 album Blue, was found unconscious at home on 31 March.
Various musicians, including Boy George and Billy Idol, tweeted messages of support.
The Canadian-born singer was inducted into the Rock and Roll Hall of Fame in 1997.
She has sold millions of records and paved the way for women in rock.
Most Commented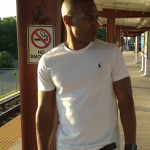 Sponsors