Ju The Czar Ft Nipsey Hussle Million Bucks
---
( 4UMF NEWS ) Ju The Czar Ft Nipsey Hussle Million Bucks:
STL Rapper, Ju the Czar teams up with Mike Will Made it, Nipsey Hussle and Junior Reid on upcoming project.
STL Rapper, Ajule' known as Ju the Czar is about to change how everyone perceives hip hop from St. Louis. The former Capitol/Priority Records artist brings an edgy street vibe to the St. Louis sound that has been missing in music. Ju's music is more reflective of the reality of inner-city St. Louis' and its struggles. "My music a truthful journal of what's going on and gives a more accurate picture of St. Louis. Ju is currently in the studio with his cousin, super producer & hit-maker Mike Will Made It.
"It feels great to be in Atlanta and working with my family. Mike Will has a great ear and we're making magic right now. We have a banger featuring Reggae legend Junior Reid that he co-produced and some other heat coming. Ju's teaser single, "Million Bucks" features Nipsey Hussle. His upcoming EP also features production from producers, Tarboy Williams, DJ ChopSquad and J-Boggie .
We give the news and nothing but the news! So help us God!!!
Most Commented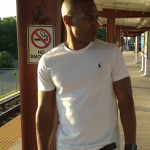 Sponsors