Judge Criticizes Family For Teaching Racism To Daughter
---
( 4UMF NEWS ) Judge Criticizes Family For Teaching Racism To Daughter:
This week a black Kentucky judge blamed two parents for their daughter's "constant fear of black men" after she witnessed an armed robbery.
According to the Courier-Journal, on March 21, 2013, Jordan and Tommy Gray's 3-year-old daughter was watching "SpongeBob" when two armed men broke into their home and robbed them at gunpoint.
Two years later, when one of the offenders was about to be sentenced, Jordan wrote in a victim impact statement that her daughter was still "in constant fear of black men," because both robbers were African-American.
"Whenever we are running errands, if we come across a black male, she holds me tight and begs me to leave," Gray wrote. "It has affected her friendships at school and our relationships with African-American friends."
Presiding judge Olu Stevens blasted the couple's impact statement at a court hearing in February and again recently in a Facebook post he later deleted.
Judge Stevens told the couple,
I am offended. … I am deeply offended that they would be victimized by an individual and express some kind of fear of all black men.
This little girl certainly has been victimized, and she can't help the way she feels. My exception is more with her parents and their accepting that kind of mentality and fostering those type of stereotypes.
Stevens is brushing off his critics and says his statements played no role in his decision to sentence the robber, 27-year-old Gregory Wallace to only five years' probation.
"As for my "wrath", I had none. I leave wrath to the Commonwealth's Attorney and others disgruntled by the ultimate decision. I did not criticize the child. I cautioned the parents against racial stereotyping," Stevens wrote on Facebook. "If necessary, I will stand alone. I have no animus toward anyone. I have consistently been here for over five years. I look forward to continuing to see you on this medium and in court."
Supporters of the parents are reportedly asking for Stevens to be removed from office.
Most Commented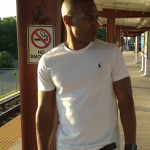 Sponsors