Judge Refuses To Drop Charges In Freddie Gray's Death
---
( 4UMF NEWS ) Judge Refuses To Drop Charges In Freddie Gray's Death:
The Baltimore cops accused of killing Freddie Gray lost two big legal battles Wednesday. First, a judge denied their motion to dismiss the charges against them. Then he refused to bar State's Attorney Marilyn Mosby from the racially charged case.
Circuit Court Judge Barry Williams said he was troubled by Mosby's public comments about the case but said they were not likely to prejudice a jury. Andrew Graham, the lawyer for Officer Caesar Goodson, had argued that Mosby's comments after charging the officers were "reckless and unprofessional" and likened them to a "pep rally calling for payback."
None of the six officers were in the courtroom while their lawyers made their pitches to the judge.
The death of Gray, a 25-year-old black man, a week after he was arrested April 12 set off several days of rage in Baltimore as African-Americans who have long complained about police brutality exploded in anger. The National Guard was called in and a city-wide curfew was put in place while the streets seethed.
Goodson and officers Edward Nero, Garrett Miller and William Porter, as well as Lt. Brian Rice and Sgt. Alicia White, were arrested after Gray died of a spinal cord injury that investigators say he suffered at the hands of police.
They face charges ranging from second-degree assault, a misdemeanor, to second-degree "depraved-heart" murder.
While the lawyers wrangled, dozens of protesters rallied outside the courthouse. Some broke off and marched to the city's Inner Harbor area, where they briefly blocked a main road. Police handcuffed one protester but did not appear to make any other arrests.
Interim Baltimore Police Commissioner Kevin Davis told WBAL Radio that a protester had "kicked a police officer in the face, and that's unacceptable."
Most Commented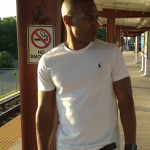 Sponsors